What is Dare Skywalk?
Dare Skywalk is our new, adrenaline-filled attraction which sees you scale the Tottenham Hotspur Stadium, reaching the famous golden cockerel at the summit. Up on the glass viewing platform, you'll be met with spectacular views of London and have an aerial view of the pitch.
How high is Dare Skywalk?
The summit, our glass viewing platform encompassing the golden cockerel, is the highest point you will reach and is 46.8 metres above pitch level.
What are the opening times?
Climbs are available throughout the day. Dare Skywalk's Basecamp will be open daily from 10am-6pm. Climb times may vary according to the season. Please check climbing times and availability here.
How long does the experience last?
The Dare Skywalk Climb lasts 90 minutes from your safety briefing to your de-kitting after returning from your Climb.
Should you wish to visit and make a purchase from the Tottenham Experience shop, please check the opening hours here before booking. Visitors who have booked to complete the last climb of the day will only have 15 minutes to collect photos and depart.
I have a fear of heights, can I still take part?
In most cases, yes. Our Climb Guides will help you accomplish the Dare Skywalk. If you have any questions or concerns in advance of your visit, please let us know and a member of the Skywalk team will get back to you.
Once you've begun the Dare Skywalk, you must complete it. At the highest point, you will be walking on a glass walkway 46.8 metres above the pitch. On the walk to the roof you will be walking on an incline of 14 degrees.
Please use your discretion when booking this experience as you will not be able to return early once the climb has begun.
What are the climbing conditions on the Dare Skywalk?
The conditions vary based on the day's weather and the experience you choose. You can expect to:
Climb staircases
Walk on an incline on an exposed walkway
Walk over an exposed glass walkway - 46.8 metres above the pitch
Participate in prolonged standing and climbing
Be exposed to all weather conditions
What is an evening climb?
Our evening climbs offer you the chance to take in the scenic views of London from the time at which the sun starts setting. You may even get to see the sun set on the horizon on your climb from the summit. These climbs change seasonally and in relation to the time of year, so be sure to check out our ticket page for available evening climbs.
What if my preferred climb date is unavailable?
The best availability for climbs is shown online 6-8 weeks in advance, and all available climbs are currently on sale. If no climbs are available on your preferred date this is because there are no further slots that can be booked. Customers are permitted to rebook their climbs (at a cost of £5 per booking), so it is worth checking back from time to time to see if any slots on your preferred date do become available.
Full weekend availability will be confirmed once the 2020/21 fixtures are announced.
Do the Climb Guides give a commentary?
Our Climb Guide team will share key information as part of your visit, including designs and features of the Tottenham Hotspur Stadium and pointing out impressive landmarks making up the London skyline.
We also have Stadium Tours available to book daily, should you wish to explore the Stadium on the same day as your Skywalk Experience. Each Stadium Tour ticket is accompanied by a multimedia device which enables you to explore the Stadium at your own pace and maintain social distancing with other guests. For more information, please click here.
How many people are in each group?
To allow for social distancing, there will be up to 10 people in your group, plus your Climb Guide.
For a truly memorable experience, you can book out a time slot for a private climb, with a 10% discount. For more information, please register your details and a member of the team will get back to you.
Can I do Dare Skywalk if I am pregnant?
Unfortunately, those who are pregnant are unable to take part in any Dare Skywalk activity. It is a physically demanding activity and requires you to wear a harness which fits tightly across the body.
We have Stadium Tours available daily, which are completely accessible and suitable for those who are pregnant. Please click here for more information.
Can children climb?
The minimum age to take part in a climb is 10 years old and all participants must be at least 1.2 metres in height. Under 18s must be with an adult and the adult-to-child ratios are:
10-12 years of age: 1 adult to 2 minors
13-14 years of age: 1 adult to 4 minors
15-17 years of age: 1 adult to 6 minors
What can I expect when I climb with my children (ages 10-17)?
Children between the ages of 10-17 (and a minimum height of 1.2 metres) can take part in the Dare Skywalk. On the Dare Skywalk Climb, you will scale the Tottenham Hotspur Stadium, reaching the famous golden cockerel at the summit. On the glass viewing platform, you'll be met with spectacular views of London and have an aerial view of the pitch. There will be a professional photographer at the summit to take pictures of you and your group. There will also be an opportunity to take your own pictures when you're instructed by your Climb Guide that it is safe to do so.
Can seniors climb?
All visitors should have a general level of fitness and be physically and medically fit to take part. There is no upper age limit and we welcome anyone who is physically and medically fit to take part. If you have any concerns, please check with your doctor before booking.
Can I propose to my partner on the roof of the Stadium?
Yes, we would love to help you make your Dare Skywalk experience as memorable as possible. Please inform us ahead of time so that we can ensure everything runs smoothly for you, and a member of the Skywalk team will get back to you. You will need to give the ring to your Climb Guide, who will keep it safe for you until the opportune moment.
Your opportunity for proposal will be once you have reached the viewing platform and your Climb Guide will also be on hand to take pictures. If you wish to find out more information about proposing on the Dare Skywalk, please feel free to get in touch.
What items are prohibited?
You won't be permitted to take any belongings with you on the climb other than the following: 
Your mobile phone (which must remain in the pocket of your Climb Suit until the Climb Guide lets you know it is safe to remove) 
Your spectacles, sunglasses and hearing aid which must be secure and not loose fitting 
Essential medication which is permitted at our discretion. While the medication shall be carried securely by a Dare Skywalk Climb Guide, neither Tottenham Hotspur nor any operator will be responsible for the medication or the administering of it. 
The following items are strictly prohibited on your climb:
Any item which is dangerous or may be used as a weapon or may cause damage to the Dare Skywalk structure or stadium 
Food and beverages (unless required by diabetic Climbers and arranged with a Climb Guide in advance) 
Sound, video recording equipment, cameras, handbags, umbrellas, headphones, MP3 players, iPods and any other personal items.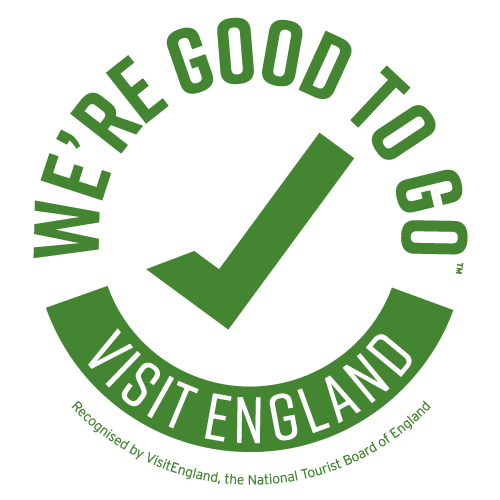 Back to Top