The following information applies to football games played at Tottenham Hotspur Stadium. Please note that slightly different policies may apply for third party events held at the Stadium; we would encourage you to check event-specific pages. For the bag policy at NFL events, please see here.
Prohibited Items | Flags and Banners
We have a restricted bag policy at the Stadium. All bags must adhere to the following guidelines or they will not be permitted into the Stadium. Bags will be checked and searched at an outer cordon as you approach the entrances.
Our Bag Policy has been developed to ensure a safe environment for all and to significantly speed up access into the Stadium for those coming without bags. Those choosing to bring a bag to the Stadium, which meets the outlined criteria, should be aware that they will be delayed whilst their bag is searched by our security team.
The Club does not operate a "left luggage service" at the Stadium. Any services provided by external sources are not controlled by the Stadium and, if you choose to utilise these facilities, you do so at your own risk. Queues are to be expected before & after the match.
Bags NOT Permitted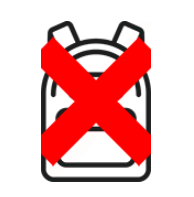 These include, but are not limited to, large bags greater than A4 in size (21cm long x 30cm high)
Permitted Bags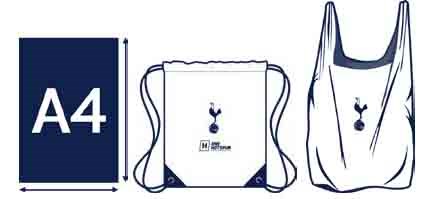 Personal bags of A4 size or smaller (21cm long x 30cm high)
Club-branded PVC Bag for Life, which can be purchased through our Online Spurs Shop

,

or a reusable drawstring bag for £1 from the Tottenham Experience.

Clear carrier bags – maximum size of 30cm long x 30cm high. Those issued with every purchase in Spurs Shops pre-match (charged at 10p) will meet the criteria. You must NOT put any personal bags that do not meet our criteria within these bags
Laptop sleeves which are no larger than 37cm x 31 cm. This is the size of our Club-branded Bag for Life.
Umbrellas are permitted up to 1m in size. Umbrellas MUST always be kept folded inside the Stadium.
Medical Exemptions to the Stadium Bag Policy
If you have a medical condition that requires you to bring a bag or other equipment that does not fit within a personal bag of A4 size or smaller, then please submit a medical exception certificate request using this form at least 72 hours before the game you are due to attend.
Upon receipt and acceptance, we shall issue you a medical exemption certificate to print at home and present on entry to the stadium.
Back to Top